Museum of Illusions
If a picture is worth a thousand words, be sure that an illusion hides more than a million!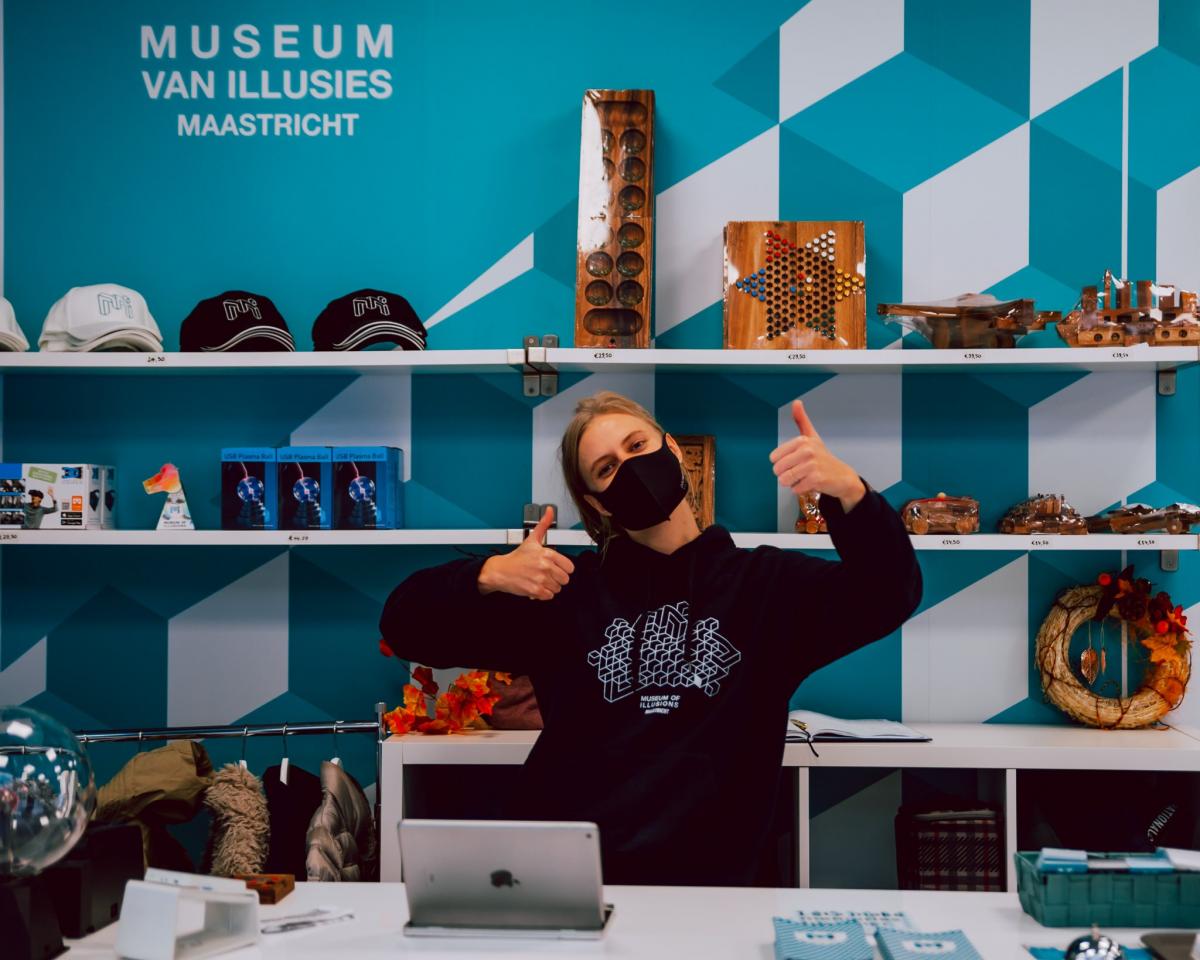 Museum of Illusions
Enter the fascinating world of illusions that will trick your reliance on your senses, but also amaze you at the same time; the world that will confuse you completely, but also educate you… Visit them and you will be thrilled because nothing is what it seems, especially not inTHERE!
Are you ready for an even bigger, better, and more fascinating adventure? Visit the Museum of Illusions in Maastricht; we offer you an intriguing visual, sensory and educational experience with a handful of new, unexplored illusions. Get a 2 euro discount for single tickets on weekdays with your ESNcard!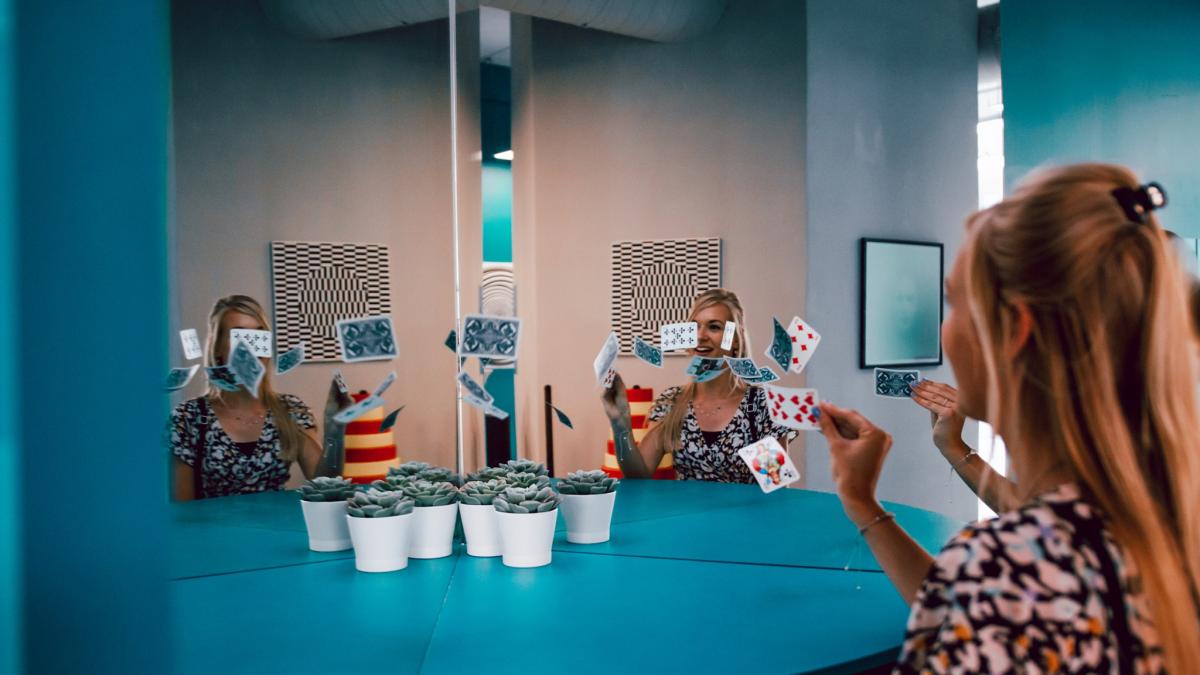 Maastricht, the spot for illusions!
The Museum of Illusions in Maastricht provides you with a space suitable both for social and entertaining tours through the world of illusions, prone to delight all generations. It's a perfect place to gain new experiences and have fun with friends and family. Not only is it a place for children who love paying it a visit, but it is also a place for parents, grandparents and couples.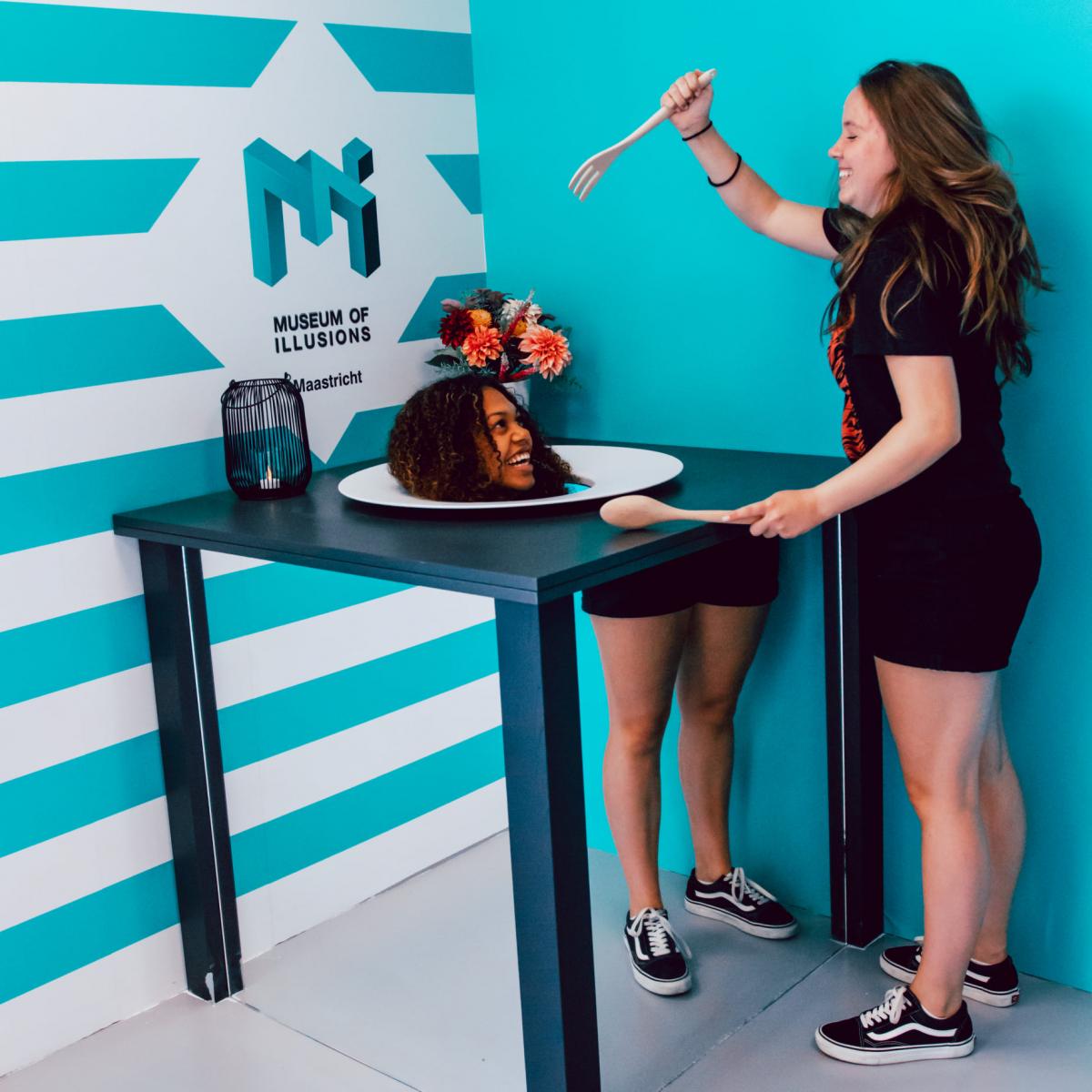 See what else they have in offer; you won't believe your eyes!
Be brave enough to jump into an illusion created by the Vortex Tunnel that will drive you crazy and stepping forward through a rotating cylinder seem as a great struggle – and yet the surface is so stable and flat! Stand upside-down in the Reverse room, lose yourself in the Infinity room, resist the laws of gravity and size ratio, and take pictures of yourself in EVERY POSSIBLE POSE!