Fixed Gear Coffee
Come get that coffee fix!

Coffee Bar & Bike Shop
Cycling x Coffee at the Grote Gracht and Cauberg 
Coffee before Cycling
What is Fixed Gear Coffee?
As a progressive coffee bar Fixed Gear believes each different coffee (single origin or estate) should entail a different tasting experience. That's why they always prioritise their coffees to have pronounced taste notes of the coffee bean and we avoid the bitter, dry, and roasty taste which unfortunately most people are familiar with as 'coffee'. With you ESNcard you can get double stamps on the Fixed Gear Coffee stamp cards!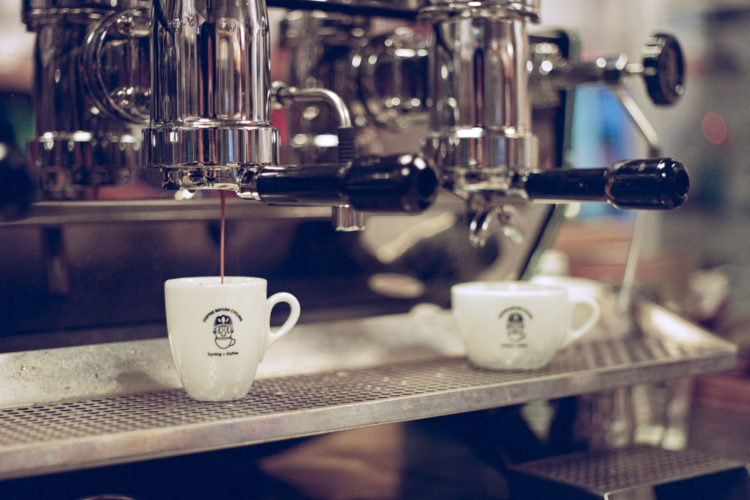 Coffee!
For their coffee beans, Fixed Gear has an amazing cooperation with White Label Coffee, a micro roaster from Amsterdam which won best roaster at the Amsterdam Coffee Festival '19. They also found an amazing roaster in Sey Coffee. Located in Brooklyn, NYC Sey Coffee has made a big name for itself in the world of coffee. In 2019 they were awarded best Coffee Bar in the whole of the US. After Fixed Gear tasted some of their coffees they were sold and they had to get them in.

More locally, Fixed Gear also works with Dutch Barista Coffee and occasionally you can also find coffee from other top roasters from all around the world on their grinders and shelves. On top of that Fixed Gear makes their espresso's on a beautiful Kees van der Westen Mirage Idrocompresso 3 group levermachine which pushes the water through the coffee grinds from 12 to 0 bar creating a unique tasting profile making single origin coffee even more tasteful than on a traditional pump espresso machine.
To make sure that their milky coffees are also top of the bill Fixed Gear only works with farm fresh Jersey Milk and for those preferring Vegan milky drinks, they also work with Oatly. In short, no matter how you drink your coffee, Fixed Gear will make sure it is one of the best you have ever tasted! For those who want to make great coffee at home, Fixed Gear also sells the coffee beans they have on their grinders!
Baking!
As Fixed Gear caters a lot to athletes they work hard day in day out to make their homemade cakes as delicious as possible while allowing you to have a responsible treat. Fixed Gear also tries to make all cakes accessible for everyone, therefore, all cakes (except for the cheesecake) on their menu are vegan. Fixed Gear worked with world class professional cyclist Leah Kirchmann (Team Sunweb) to develop the recipe for the perfect banana bread -you can find it on their menu as the  'Leah Kirchmann's Banana Bread'. They always use fresh ingredients and draw inspiration from all over the world! While their menu is quite static they like to surprise you with new recipes from time to time – so stop by and treat yourself!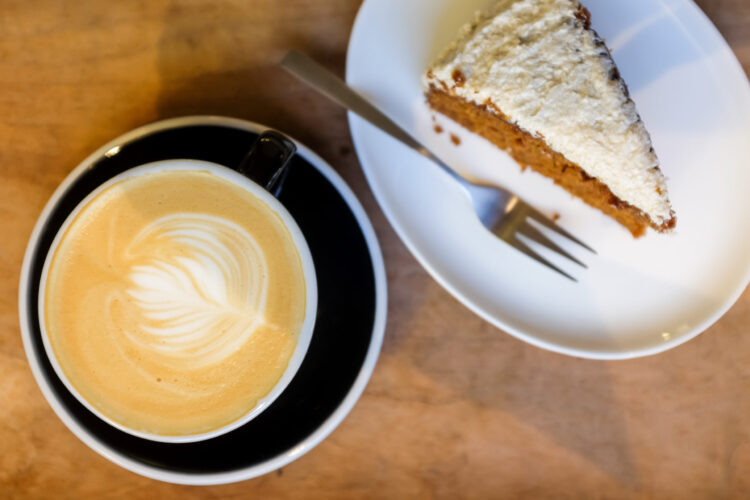 Workshop!
At their Cauberg location (only at this location) they have a fully equipped workshop with a professional mechanic who will make sure your road, gravel, or mountainbike will be in topnotch condition again! For a check-up, repair etc. please email [email protected] to make an appointment.