Economist Education GMAT/GRE Tutor
The Economist offers the most comprehensive GMAT and GRE test prep plans on the market, providing you with everything you will need to reach a higher score, faster.
The plans include access to examPAL's award-winning digital learning platform with video tutorials and practice questions, combined with online tutor support 7 days a week. Private tutoring sessions, essay reviews and a free 3-month digital subscription to The Economist are only some of the benefits included to make sure you ace all sections of the exams. Discover the range of services included by clicking the link below and sign up for a free 7-day trial today (no credit card required).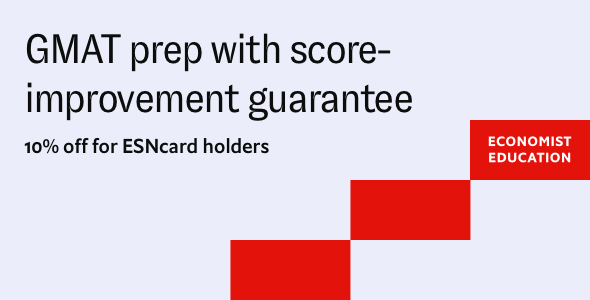 As an ESNcard holder, enjoy 10% off any GMAT Tutor plan (Essential, Premium, Genius) with discount code:
ESNgmat10
Or 10% off any GRE Tutor Plan (Express, Premium, Genius) with voucher code:
ESNgre10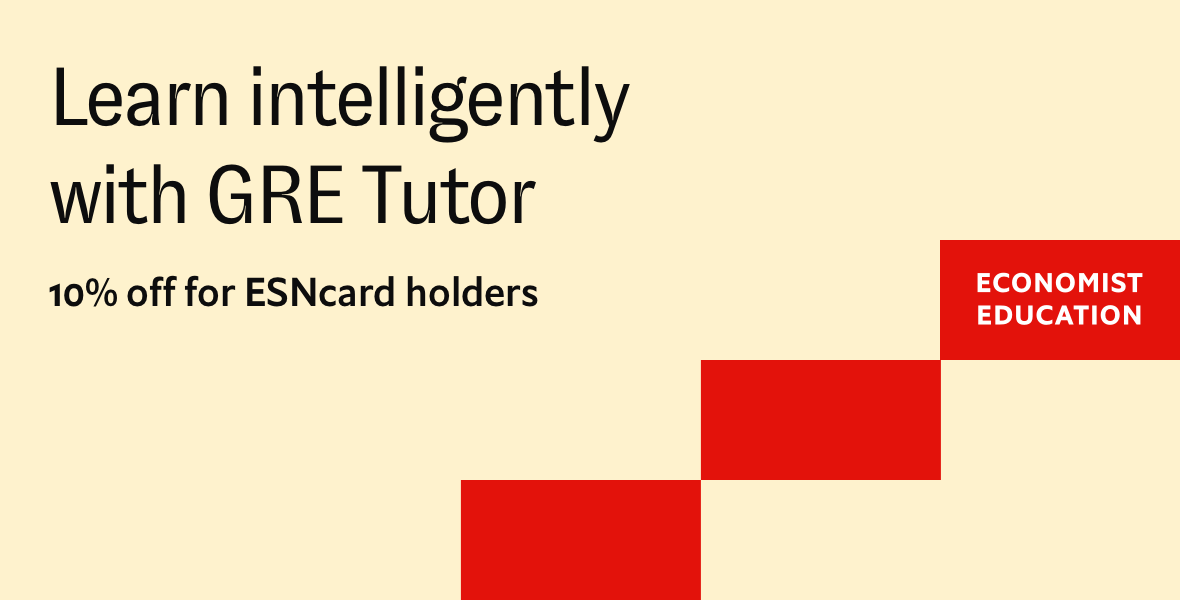 To redeem the discount:
1- Select the plan that is right for you.
2- Click "Buy Now".
3- The discount code should be applied in the "Enter coupon code" box of the checkout page.
4- Click "Apply" and complete your payment.