Naki Power
With Naki, you can charge your electronic devices,
anywhere, anytime, on the go!
Get the first 15 hours for free with your ESNcard!
In today's digital world, phones are not only used for social media anymore.
They are also used to make purchases, play video games, binge watch
Netflix, find locations, board flights, access documents, capture videos and
pictures and so much more. Most importantly, it could be a saviour in cases of
unforeseen emergencies!

What is Naki?
Naki Power offers a solution that allows users to access and use their mobile
devices without the hassle of carrying cables before leaving home or having to
wait in a place to charge phones.
Naki is building the largest network of shared powerbank across Europe so
people can stop buying powerbanks. Thanks to our app, you can locate our
charging station across major European cities, in places like bars, restaurants,
cafés, shopping malls, train stations, airports, you name it!
Countries: Spain, Sweden, France, Belgium and Germany.

How to use the Naki App:
1. Find the nearest station on the Naki app
2. Scan the QR on the station
3. Unlock the powerbank and charge on the go
4. Return to any Naki Station in our network, when you are done!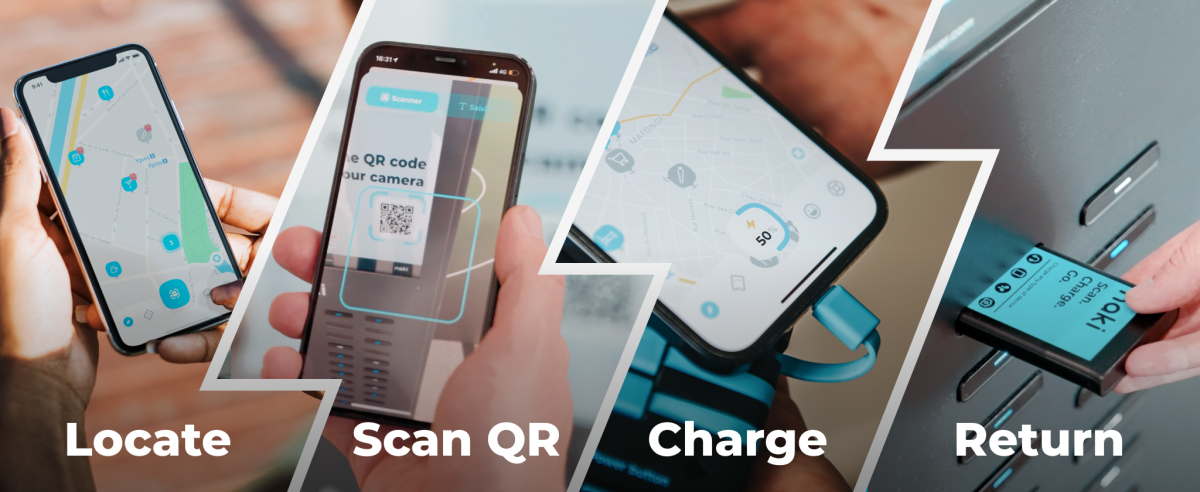 In short, you can take a powerbank in Paris and return it at the airport in
Brussels.
Download the Naki App here and then simply redeem your offer!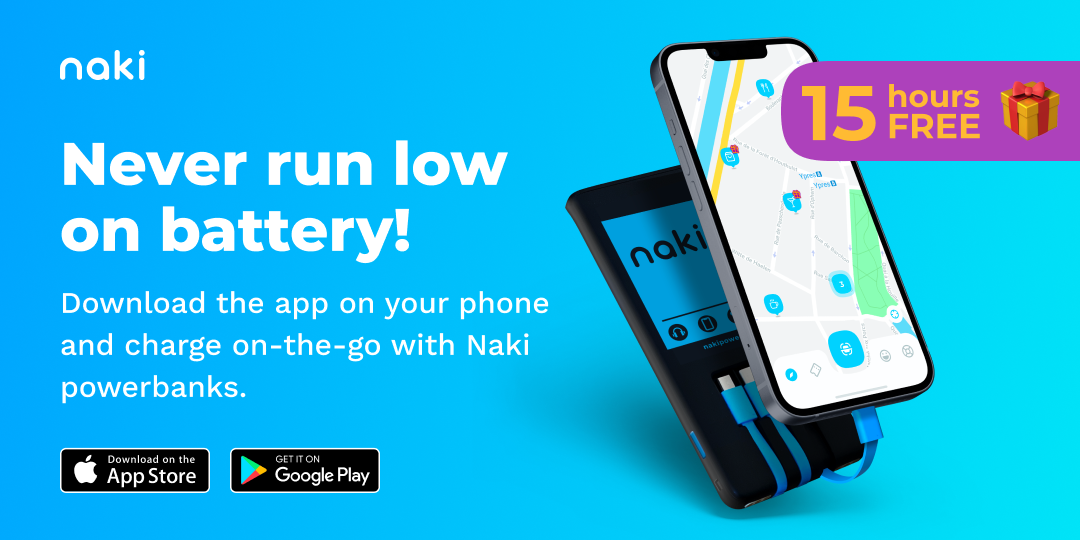 Download on Google play store or on Apple app store.

How to redeem your Promo Code:
1. Log into your ESNcard account and click on ''claim voucher'' to get your Naki promo code
2. Download the Naki app and sign up
3. Add your promo code in the 'Promo codes' section

Naki's fast-charging powerbanks:
It can charge any kind of smartphone, thanks to the three different charging
cables that are included. Therefore allowing the user to charge different
devices simultaneously.
Naki : always charged, anywhere, anytime.
Naki Pricing Info:
After the first 15 hours of free usage from your promo code, regular Naki
prices apply 1.00 € per 30 minutes, 6 € max. per day
(10 kr per 30 minutes, 60 kr per day in Sweden). Users can activate a
reminder in the Naki Power app to return the device and avoid extra costs.
If you keep the powerbank for more than 5 days, without returning it to a
station, it is yours! You will be charged 30€.!

Recycling:
Thanks to the recycling companies like Bebat and AP2R. Once our
powerbanks have reached their full potential, they are broken down into
separate components and used for new products and applications.
This discount contains promotional information visible only by
registered users with a valid ESNcard.
Link to FAQs https://nakipower.com/en/faq/